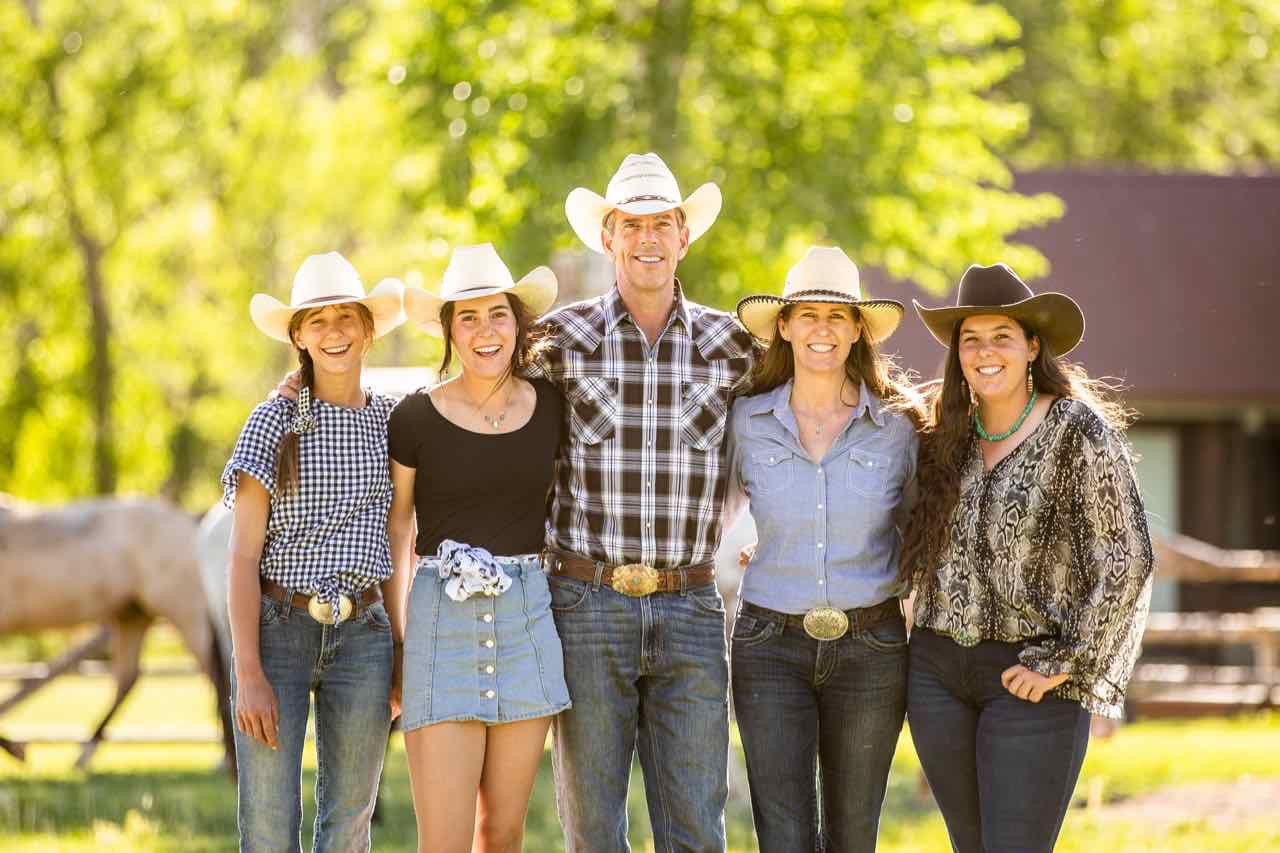 Family-Owned and Operated Guest Ranch
Hey! We're the Halmays – Summer, Felicity, Jason, Deb and Julia. Our family would like nothing better than to welcome you to this part of the country to enjoy a week like no other at our traditional and authentic Wyoming dude ranch.
Renowned Horseback-riding Program for All Ages
Small Groups and a Personalized Guest Ranch Vacation Experience
A maximum of 35 guests per week ensures that each guest enjoys personalized attention and an authentic ranch experience. Whether you're looking for the perfect family vacation, adults only week, couples getaway or special occasion destination, the Lazy L&B fits the bill.
We can't wait to introduce you to our traditional dude ranch and we are thrilled to have received these  "Signature Ranch" awards. See all our awards here.
"Best Dude & Guest Ranch"
"Best Horseback and Trail Riding"
"Best Ranch for Families"
"Best Ranch for Kids and Teens"
"Favorite Dude Ranch Hosts"
"Best Food, Dining & Meals"
"Best Ranches for Fishing"
"Best Ranch for Adult Only Weeks"
We were also awarded the 2022 TripAdvisor Certificate of Excellence for the ninth year in a row.
The Lazy L&B Ranch is a permittee of the Shoshone National Forest