Other Ranch Activities for the Whole Family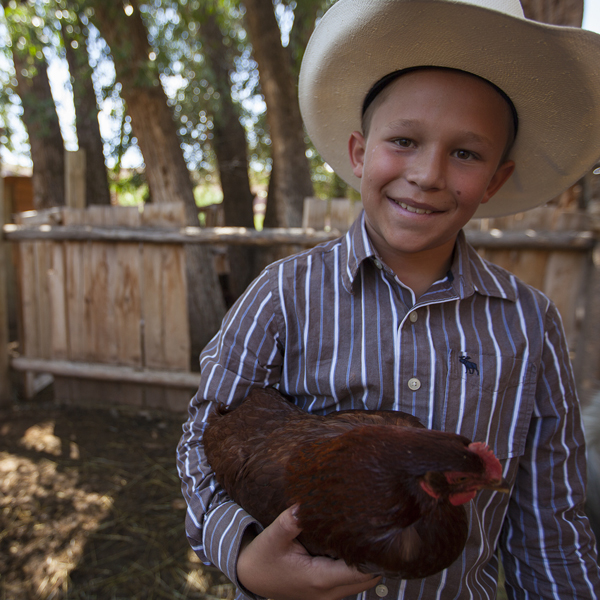 A Petting Zoo for All Ages- Because We're More Than Just Horses
Kids of all ages have fun in the petting zoo that's adjacent to the corrals. The critters may change from season to season but there are always hens laying fresh eggs, friendly barn cats and a variety of furry creatures that love to be loved.
Campfires are a Must at a Dude Ranch!
Where there's a fire going, people tend to congregate. Is it because fire used to signify safety, warmth and sustenance to our ancestors? Or is it simply because it's a tool that allows us to comfortably spend time outside when the temperature dips? Whatever the reason it's clear that there's not much not to like about a campfire. It's backcountry television!
It's easy to gather around and sit for hours mesmerized by the dancing flames. Add in anything else: good company, s'mores, drinks, music, or all of the above and you're so content it's hard to tear yourself away.
We love campfires so much we try to spend as much time around one as possible so we even cook breakfast over it from time to time. There's something about the smell of fresh morning air, bacon and woodsmoke mingling together that makes you glad to be alive.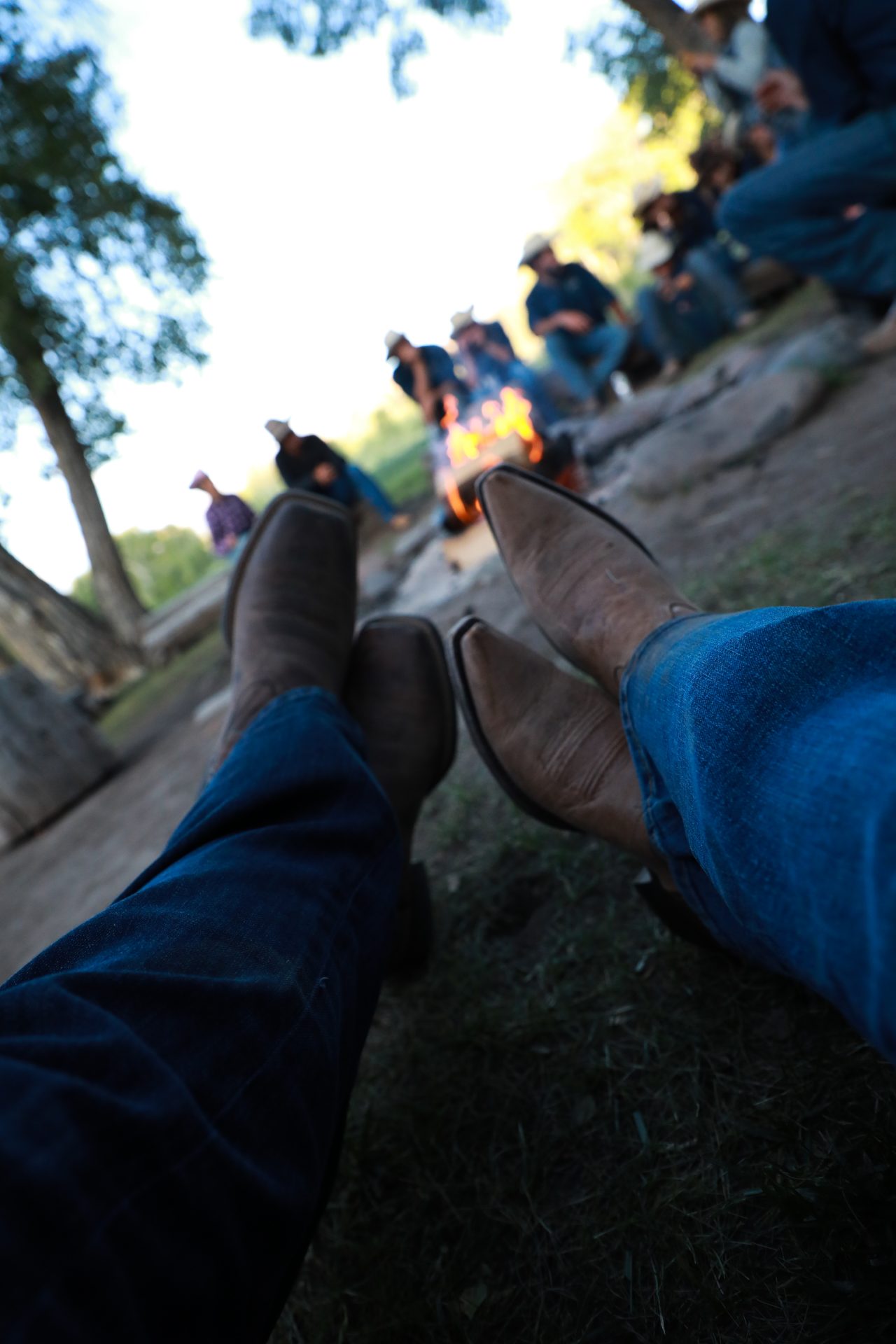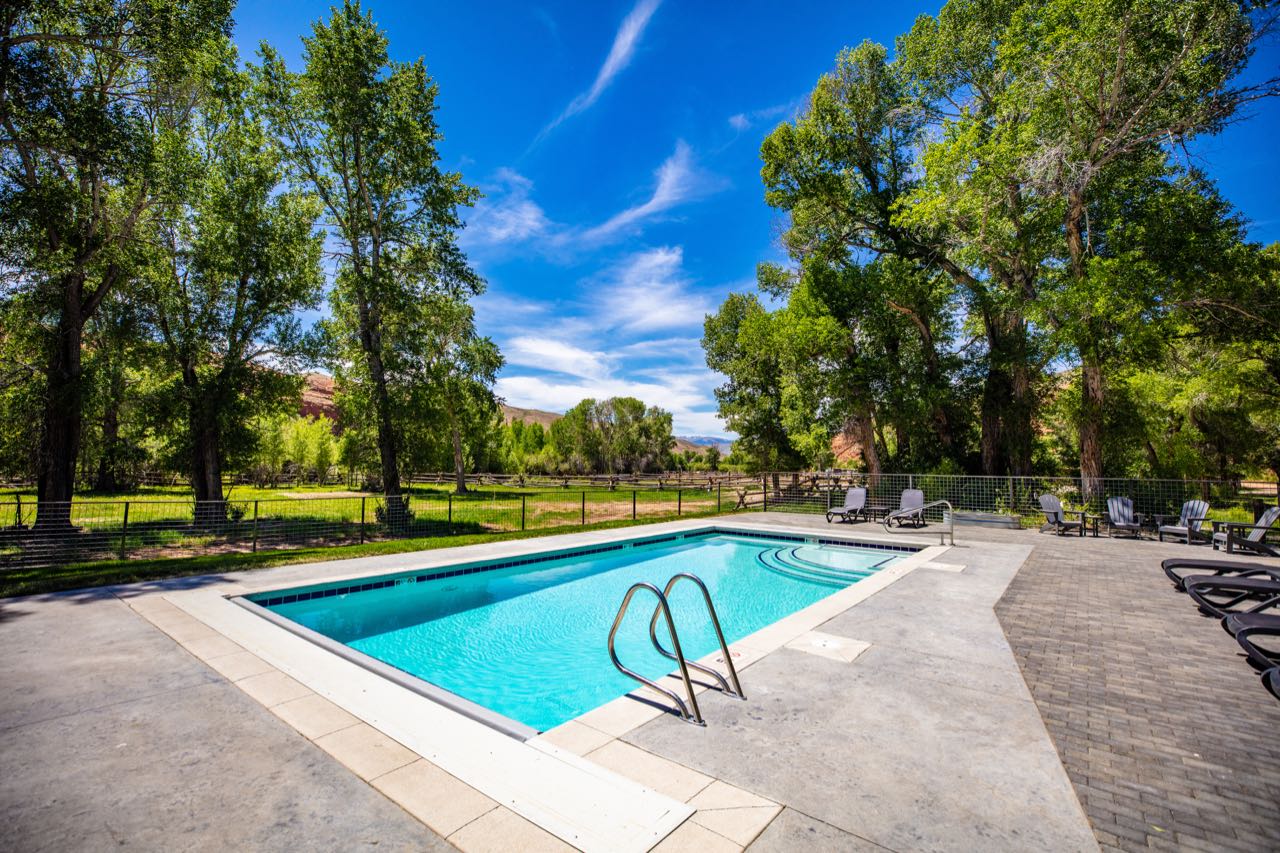 Take a Dip in the Pool or the River
Cool off after your time on the trail with a dip in the pool or the East Fork river, which runs through the ranch.
Cowboy Up and Test Your Skills at the Rifle Range
Channel your inner Annie Oakley or Cowboy Kid and test your sharp shooting skills at the rifle range one afternoon. You'll have the opportunity to shoot several firearms at a variety of targets and find out if you could have cut it in Buffalo Bill Cody's Wild West!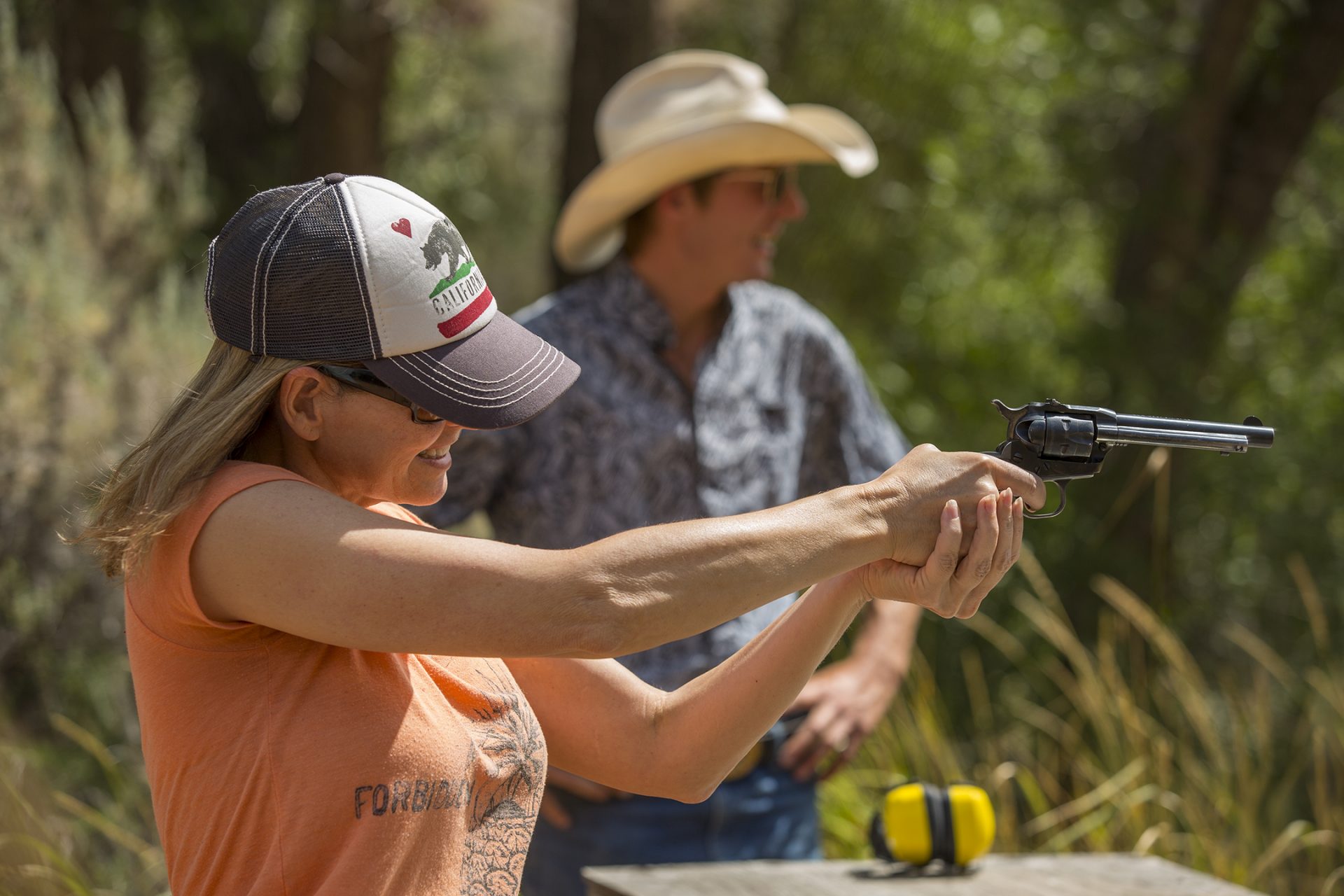 The Lazy L&B Ranch is a permittee of the Shoshone National Forest